Photographers
Official Photographer
We are thrilled to welcome Clare van der Wolde from Champion Shots Photography as our Official Photographer for Agility Nationals 2018.

Clare is a passionate photographer based in Melbourne who is very involved in the world of dog showing as an exhibitor and is a popular choice when it comes to photographing the latest winner or that new litter of puppies.

Clare loves the adrenalin and intensity of sports photojournalism and we are looking forward to seeing her skills capture the performances of some of the best agility dogs in the country.

Clare will be taking ringside shots which will be available for sale via her website. Just look for Clare in her high visibility vest and ask if you would particularly like some photos taken of your dog.
Clare will also be taking photos of all our heats and finals placegetters at presentations each day and will be making them available free for download.
We encourage you to share these photos on your favourite social media platforms using the hashtags #agilitynationals #eukanubaanz
We will include links to Clare's photos here when they become available.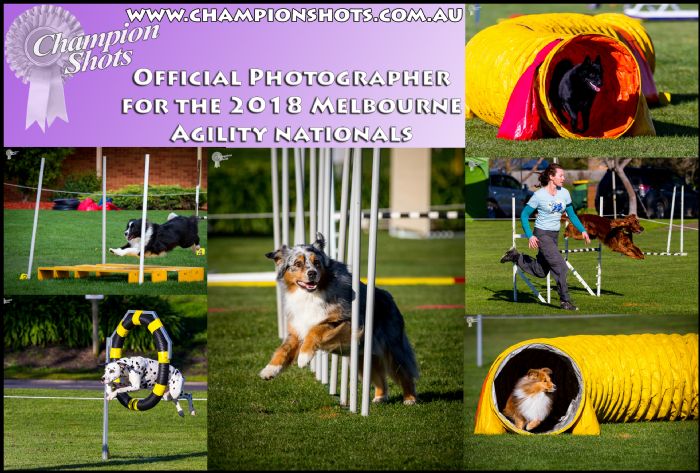 Unofficial Photographers
Please use the Contact Form below to provide links to your photographs during or after the event. All links will be listed here after the event when they become available.
Lifesabeachwithadog FB and Instagram (Kerrie Goodman)
Pawsnap Photography (Tina Dial)
Sal Robinson Candid Photos, Teams Event
Tails & Trails Photography (Sally Ryan)
Please email Sally for photographs of Junior Teams
Contact Details
Click on the following links for enquires about:
For all other enquries please use the Contact Form.